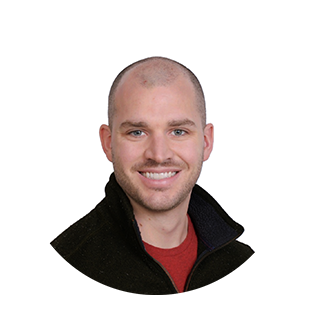 "It's easy to pay lip service to having an 'our people first' culture, but it's tough to live out. It requires a lot of effort, especially from management. I believe in it strongly because an unhappy workforce is not going to give you the best results, and we want the best results every time."
As Director of Operations, Nate Richard oversees the full process of intelligence collection and analysis for Decipher Investigative Intelligence.
Nate brings extensive knowledge and experience in the intelligence field to his role at Decipher. Prior to joining Decipher, he served as a military intelligence analyst for the U.S. Air Force from 2008 to 2014.
While in the Air Force, Nate provided intelligence-related support for strategic transportation movements at Scott Air Force Base in Illinois. He also was deployed to Kandahar, Afghanistan, where he served on a counter-improvised explosive device team. His team conducted threat analysis to determine where IEDs were being made and placed, as well as identifying the networks responsible for them, and distributing the intelligence to multinational partners in the field. He was selected as active-duty Intelligence Airman of the Year in 2010 for his work both in the U.S. and in Afghanistan.
The experience prepared him well for quickly learning a new subject, gathering intelligence, and communicating findings to others.
After leaving the military, he worked for North Dakota Bureau of Criminal Investigation as a criminal analyst, assisting with drug, gang and terrorism-related investigations. In 2016, he was a finalist for the FBI National Data Exchange Excellence in Information Sharing Award.
Drawn to corporate intelligence, he joined Decipher in 2016 as a business intelligence analyst, later rising to intelligence coordinator and then operations manager in March 2022.
Nate's goal is to ensure clients get the best intelligence possible to make better hires, integrate new workers into their companies and become safer workplaces. He identifies strongly with Decipher's mission and strives to provide clients with excellent service.
Nate has a bachelor's degree in intelligence studies from American Military University and an MBA from Park University. Outside of his work, he enjoys spending time with his family and supporting his wife's small business.